Just Got My Headset – What Games Should I Buy?
Nothing more exciting that slipping that headset on for the first time! 
There you are, in your Oculus Home Screen with a huge menu floating in front of you. You're amazed by how cool everything looks, but what apps do you buy first?
Quick answer? NONE!  (but keep reading)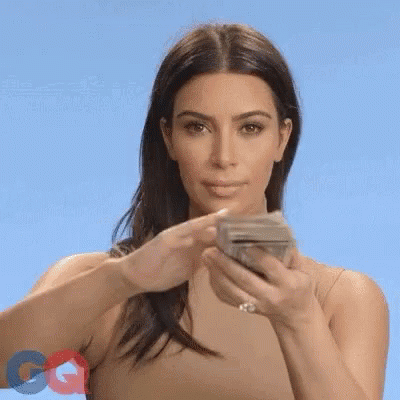 I've seen a lot of folks who start rattling off their favorite games to buy when folks ask this question, but I'm going to disagree with that approach. Unless you're already familiar with a particular game, and VR in general, I wouldn't start digging the wallet out.
Sure, Oculus has a relatively generous refund policy, but who wants to go through the hassle of returning games and having your money tied up while waiting for that refund?
So, here are my suggestions on getting started in the Oculus Quest App world. I hope it's helpful!
There are a few free apps and demos already available in your Oculus Quest library. These titles may change over time, but as of now this is what you can expect to find. Start by just looking at the top of your Oculus "Store" menu and find the magnifying glass. Type in "Free" (this might work best from the Oculus website online rather than trying to do all of this through your headset) and it will show you a small selection of the free apps and experiences available to download right away.
Want to meet and talk to people? Some of the free social apps include Rec Room, Venues, AltSpace and VR Chat. The added benefit is that each of those applications, except Venues, will also give you the chance to play various multiplayer games in them. What many folks see as a big downside to those apps, is that there is little to no "moderation" in them. You could encounter young children (sometimes very young) and usually unsupervised. There are many reports of harassment and abuse by others in those settings. However, if you decide to engage in one of the social apps, you can AND SHOULD "Report" and/or "Block" anyone you happen to see who is being a cyber bully or acting in a way that would violate the Oculus VR Behavior Policy << link Whatever app you are using should give you a brief tutorial when you start using it, that will include information about how to do that if needed.
Looking to relax? How about a little fishing? There is a free app called "Bait" that will allow you to catch fish in a tropical setting. It is a game and you earn points based on the fish you catch, but it's a pretty relaxing game. TRIPP is an app designed to help you relax with guided meditations, or maybe you just want to watch some movies? There are quite a few stunning free applications for just that purpose. Not only can you install completely free services like YouTube VR, Fox Now, Bigscreen Beta (an app designed for watching movies with other folks), Oculus Video, Within and many others, you can also install apps for some of your favorite paid services, such as Amazon Prime Video, Netflix VR and Showtime Anywhere. The coolest thing is that in most cases, you're not just looking at a giant screen, but you're also in an immersive environment, like a theater. Some applications offer 360 and 3D videos, which are truly amazing in VR! You can also find free immersive "experiences", such as a tour of Anne Frank's complex where she lived and wrote her famous diary, or 'Traveling While Black'.
Want to work out? Most of the "free" workout apps on the Oculus Quest are actually Demos and sometimes you have to search for the application name, along with "Demo" to find them. For example, when you log into your headset, you should see Beat Saber as one of the first things available to purchase, but do you really want to spend $30 on something without knowing you will love it? I know I didn't. Search for Beat Saber Demo and the demo version should come up. It's just one song, but it's enough to find out if this is a game for you, or not. Supernatural is an actual fitness application with virtual "coaches". It offers you a 30-Day free trial to see if you want to pay the monthly fee for it. Creed Rise to Glory is a boxing game, but "shadow boxing" can be a really good workout! In fact, Thrill of the Fight, a $10 game, is supposed to give one of the most intense workouts you can get on the Oculus Quest.
Want to play a game? Depending on what sort of game you're looking for, I've already mentioned a few: Bait, Beat Saber and Creed: Rise to Glory. Journey of the Gods is currently available as a free demo – it's a sort of adventure game. Space Pirate Trainer Demo is described as 'immersive old-style arcade games'. If you're looking for a free multiplayer experience, there are tons of game rooms in Rec Room (Paintball, Escape Rooms and many others, mostly created by other users like yourself). You can also play virtual gambling games with other folks, such as Poker VR (it's Texas Hold'em), or PokerStars VR (with the option of Poker, Blackjack or Slots). Sports Scramble Demo combines different "sports" so you can play either solo, or multiplayer.
Business Minded? Spatial is designed to help people do business projects together in VR and BigScreen Beta has features to allow that as well.
Want to push yourself? Are you an adrenaline junkie? Looking for a thrill? Want to push your limits? Try the Epic Roller Coaster app. Don't say I didn't warn you.
One of my biggest complaints about the Oculus Quest library is that it's REALLY DIFFICULT to find all of the content. A person really should just be able to select "Free apps", for example or "Demos" and get a list of them all… but it just doesn't work that way, so you'll have to do a bit of exploring but hopefully this list has been helpful.
Looking for more?
Two things: Definitely set up SideQuest, where you can find tons of free (and very low cost) applications to "sideload" onto your headset (Yes, it's legal. No, it's won't break your headset!!). There is some amazing content on there. Here's an article from UploadVR all about SideQuest and how to make it work for you.
Also, if you happen to have a VR Ready PC (or Shadow PC), you might consider investing in a VivePort subscription! It's like a "gamepass", you can play as much as you want of the titles in the VivePort library for one low monthly fee. It's a great idea for me, because I love to play "Puzzle Games" which usually cost a fair amount, you can really only play them one time, and some of them aren't very long. If you want to know more about how all of that works, I have an article about all of that here.
I guess that's all I have to say on this topic, so happy gaming and don't forget!
Always Wear Your Grip Straps!